The NEC is rather handily attached with the station. What's instead unhandy is the combination Birmingham walk through the station to get to it (I child of course), but we appeared nevertheless.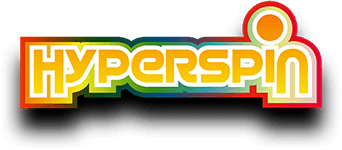 The first thing that struck me was how dark it was. My mother always told me down for enjoying game titles at night you see. "It'll damage your eyes child!" she used to say, "You will need glasses when you're old!" She is correct but I'd never tell her of it. I pondered the alternative, office-type squint-inducing fluorescent lighting and concluded the organisers realized best.
Proper by the entrance will be the indie games which I had to applaud. Tell a gamer the brand new COD or FF is lurking about somewhere and they'll hunt it out, two time queue and all, but they're a bit more hesitant to seek out these indie gems. The standard of the indie activities on show was very remarkable and it will also reassuring to observe that the vintage gaming vibe continues to be solid (watch out for characteristics on Conga Master and Modsork soon).
It's undoubtedly given me anything to strive for with my recent project. Given it was a Saturday morning there clearly was still sufficient space to move about and talk to the designers whilst having a gander at their wares. Indie-only events are probably still a much better bet for seeking them out but seeing as this was a small part of a massive cake you can not complain.
A ginormous banner for Final Illusion XV produced me hurtling back to reality. We were inside now. The queues were extended (apparently much shorter on a Thursday or Friday when the youngsters are in school) but I did so control to obtain a view of claimed new COD, new Things of War and also new FIFA and you know what? I rarely felt a thing.
I do not know who the culprit for my total lack of connection to recent generation gaming. I possibly could blame Sony however I'd have to dismiss my passion for the PS1 and PS2. I could responsibility Microsoft although also ignoring the 360 sat in my bedroom. But I'll choose to blame the part inside of me that won't spend to a computer game hyperspin and my do these activities need that (FIFA17 apart). The range between video gaming and movies has become clearly blurred (this is what you wanted Nintendo!) and I am uncertain I love it. Provide me three buttons and a spiky blue hedgehog and I am happy.
Which brings me perfectly to the hallowed Vintage Gambling Part, a lot bigger than I'd imagined (a nice surprise). Atari 7800s, Selection ZXs, SNES, Huge Pushes, Master Methods so far as the eye can see. That's a slight exaggeration but my are there lots of them and all with cathode ray pipes to boot. Maybe it absolutely was heat from all the CRTs, maybe it had been the onset of some type of bug but I virtually could not end sweating. But through the work my eyes could make out the many types of said blue hedgehog, manic miners, an under-fire from lots of boxes plumber and all was well. What delighted me more were the swarms of young technology folk experiencing these gems.
In some sort of wherever you have more than six buttons to master, the two/three switch earth must be a doddle. The activities were also separate by type – the gentle rifle games in one area (still far better than anything Kinect as to offer IMO), the "newer" beat activities in still another, platformers, photographers etc…